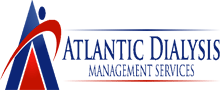 OVERVIEW
Atlantic Dialysis Management Services, L.L.C. was established to provide new dialysis site development, day to day administration and management of dialysis services and related business development activities. The business strategy is to produce economies of scale and maximize individual site results through consolidated activities and maintaining a limited margin in ADMS markups. Central to ADMS' approach is the long term control of these clinical services by nephrologists. Atlantic Dialysis Affiliates will provide over 160,000 dialysis treatments in 2008 to almost 1,200 patients in New York City and Long Island.
Freestanding Center Development
Ridgewood Dialysis Center, a 43 station site in southwestern Queens, NY.
Newtown Dialysis Center, a 24 station site in Long Island City, NY.
College Point Dialysis Center, a 24 station site in northern Queens, NY.
West Nassau Dialysis Center, a 24 station joint venture in Valley Stream, NY.
New Hyde Park Dialysis Center, a 24 station joint venture in New Hyde Park, NY.
Central Brooklyn Dialysis Center, a 30 station joint venture in Brooklyn, NY.
Broadway Dialysis Center at EHC, a 20 station unit in licensed space at Elmhurst Hospital Center, Elmhurst Queens.
Astoria Dialysis Center, a 24 station site in Astoria, NY.
East End Dialysis center, a 24 station joint venture in Riverhead, NY.
Hospital Acute Services Management
Mattoo and Bhat Medical Associates Partnership has contracts for management of acute dialysis inpatient services at Wyckoff Heights Medical Center in Brooklyn, Mt. Sinai Hospital/ Queens and Parkway Hospital in Queens.
Home and Nursing Home Programs
Home continuous ambulatory peritoneal dialysis (CAPD) and other modalities are provided through the auspices of chronic renal dialysis centers in New York State. We also have CAPD agreements with nursing homes in Brooklyn and Queens.
Atlantic Dialysis Management Services, LLC
Each chronic dialysis center contracts with ADMS for administrative and operational support activities, excluding those restricted by NYS law, e.g. medical direction. ADMS recruits center staff, performs billing and collections, carries out joint purchasing, joint managed care contracting, develops common operating procedures and systems across all sites, and carries out all business development, finance, accounting and corporate functions for each site. ADMS also provides practice management services to nephrologists.